As a big fan of Zombies, Run (the amazing workout app that has you fighting in the zombie apocalypse by jogging), I'm always looking for sweet jams to compliment my zombie running escapades.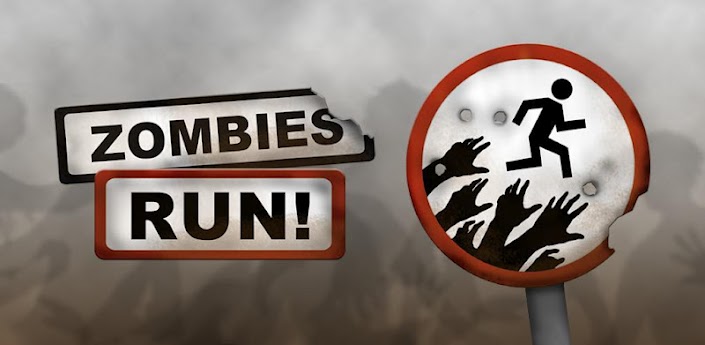 Below are some favorite recommendations. Some are perfect because they mention monsters or even zombies in their lyrics! Others deal with dire apocalyptic scenarios, some mention running specifically, while still others are just classic great exercise tunes!
Songs That Mention Running or Moving Fast
Help I'm Alive – Metrics
Don't Stop me Now – Queen
Steady as She Goes – The Raconteurs
Run, Baby, Run – Sheryl Crow
The Distance – Cake
Life is a Highway – Tom Petty
Born to Run – Bruce Springsteen
Out of the Wilderness – Cold War Kids
Dog Days Are Over  – Florence and the Machine
Running Up That Hill – Kate Bush
Pumped Up Kicks – Foster the People
Run with Me – The Doors
Run For Your Life – The Fray
Ready to Run – Dixie Chicks
Rush  – Big Audio Dynamite
Should I Stay Or Should I Go – The Clash
Ran (So Far Away) – Flock of Seagulls
Psycho Killer – Talking Heads
Songs That Mention Zombies or Apocalyptic Scenarios
Shake Me Down – Cage The Elephant
Animal – Neon Trees
Viva La Vida – Coldplay
Monster – Kanye West
Cranberries – Zombie
Walking With a Ghost – Tegan and Sara
Last Resort – Papa Roach
Falling Away – Korn 
Demons – Imagine Dragons
Radioactive – Imagine Dragons
Others:
Rage – Smashing Pumpkins 
Zero – Smashing Pumpkins 
Sins of My Youth – Neon Trees
Heart in a Cage – The Strokes
Cough Syrup – Young The Giant
Thunder Road – Bruce Springsteen
Runaway – Bon Jovi
Human – The Killers
Devour – Shinedown
Do you have any favorite exercise songs you think would be perfect for Zombies, Run? Share your top song picks in the comments!